Newest Creed film has little bit of everything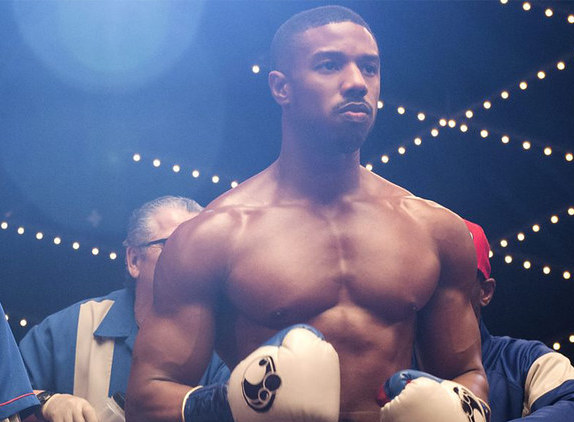 Hollywood's latest movie in the Rocky franchise is Creed 3. A film about Adonis Creed, the son of the boxing legend Apollo Creed, now a seasoned boxer, world champion and father returns for the ultimate battle against an old friend from his past (played by Johnathan Majors). Creed 3 is the 9th installment of the Rocky franchise starring Michael B. Jordan, Tessa Thompson, Jonathan Majors and many other actors. 
In the film, we get introduced to a young Adonis Creed and his brother-like friend, Damien "Diamond Dame" Anderson through flashbacks to 2002 and stories told by both characters. Throughout the film, Creed is faced with an overwhelming sense of fear. Fear of losing, fear of losing his family and most of all, fear of his past. Directed by Michael B. Jordan, the film used a lot of emotionally charged dialogue not just in words but in American Sign Language, the language that Creed and his wife Bianca (played by Tessa Thompson) use to communicate with their daughter, Amara (played by Mila Davis-Kent). The film also had a few scenes where it would look like a Showtime or HBO sports documentary, with life-like interviews and that pay-per-view pre-boxing match feel and a legendary boxing match in LA's Dodger Stadium.
The score for the film is amazing. Since the first two film scores were overseen by Ludwig Göransson (The Mandalorian, Black Panther, Tenet) and Mike Will Made-It, they added other artists like Jhené Aiko, Meek Mill and Future. In this installment, the score was curated by J. Cole, with songs by Ari Lennox, JID, Syd, Tierra Whack and Big Sean as well as some heroic orchestral arrangements by Joseph Shirley (Book of Boba Fett, Jackass Forever). 
While watching the film, you'll get a few surprise appearances from celebrities, people who have been in the previous Creed movies and killer marketing for Ralph Lauren and Coach. 
Something that could have been better in the film was the use of time. Adonis and Damien had so much time in the film to vent to each other. The tension and resentment were so prominent that you could feel it from across the room. Even during Dame's first fight, Adonis was ready to jump ship and leave Dame all alone like he did back in 2002. Another thing that could have been done better in the film is the build up for the Dame vs Adonis fight. It lacked promotion and overall felt really rushed. 
The film is intended for people of all ages, although there is a little bit of blood but not as much as a slasher movie. Creed 3 also has some funny moments, great slow motion sequences, celebrity cameos, a lot of ASL dialogue and deaf representation and a diverse cast. If you're looking for an action film with a great cast, visuals and a classic "never give up" story, Creed 3 is just the film for you.