Students turn on cameras to show gratitude to Mr. Lahey
Amidst the barrage of stories about tech problems, Zoom bombs, and all the other challenges of online learning, there have been positive things that have come from Zoom as well.
Just before holiday vacation, juniors Kaylin Seward and Jackelyne Abranches wanted to let their history teacher, Peter Lahey, know that even though online learning has been tough for everyone, we're all in this together and that they appreciate his kindness. 
A video that was shared online showed Seward interrupting Lahey as he was getting ready for class.  She turned on her camera to display a poster that gave thanks and appreciation to Lahey for being understanding and kind throughout this rough process.  This led to a chain reaction where the whole class turned their cameras on to display posters as well. 
Seward and Abranches came up with the idea from seeing a TikTok of some other students doing it to their teacher so they wanted to do it to one of theirs. They both agreed that Lahey is a very nice teacher and that they have a good classroom environment, despite the fact that we're learning online. 
We hope this gives inspiration to other students to want to do this for their teachers because it's not easy for the teachers and they deserve a little appreciation. We're all in this together.
Leave a Comment
About the Contributor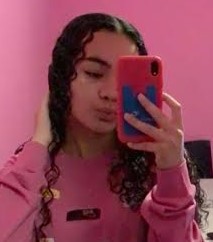 Aaliyah Siriani, Reporter
Aaliyah Siriani is a senior at Everett High School. Aaliyah plays one sport which is volleyball. She played her freshman and sophomore year but not her...