A tribute to the Queen of England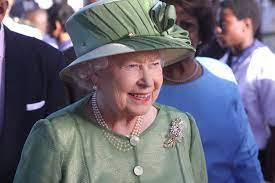 From the title you may know who I'm talking about: the longest reigning queen of the United Kingdom, Queen Elizabeth II. Before we get into the Queen's health issues, we should talk more about her background. Queen Elizabeth II was born on April 21, 1926 to King George VI and Queen Elizabeth I. Queen Elizabeth II had a sister, Princess Margaret, and both young Princess Elizabeth II and Princess Margaret were homeschooled. 
In 1952, 25-year-old Queen Elizabeth II was crowned Queen of the United Kingdom, Bermuda, Canada, and Australia.  Queen Elizabeth II would go on to beat out her great great grandma Queen Victoria for longest reign as well as her mother. 
Among other things, Queen Elizabeth II was a feminist. At the time of her coronation as Queen, her gender and her age were seen as disadvantages. At the beginning of her reign she was 25 years old, so she wasn't taken seriously, but as time went on she slowly started to prove that she could be the best. Queen Elizabeth II learned that respect and loyalty had to be earned and being a constant dependable force is how she would get that respect and loyalty. 
Her Royal Majesty Queen Elizabeth II will be remembered as a phenomenal, kind-hearted, funny, hard-working, big Corgi lover. Her legacy lives on with King Charles III as ruler of the United Kingdom and all the countries his mother ruled.
During her coronation speech, the Queen professed, "I declare before you all that my whole life whether it be long or short shall be devoted to your service and the service of our great imperial family where we all belong." 
May Her Royal Majesty rest in peace with her husband Prince Philip.