Fall footwear trends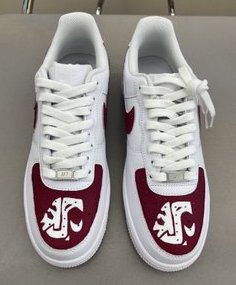 Have you noticed any fall trends starting to come up? Students at EHS have, and the trends are more fashionable than ever. 
Uggs Neumel boots for men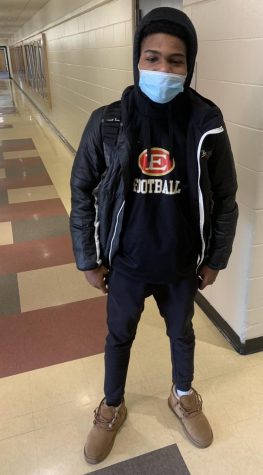 For the last few years the Ugg brand Neumel boots have been gaining a lot of popularity. The boots were originally designed for men but a women's version was soon created. Winter is coming up, and it's officially Uggs season. We asked a few students for their opinion about the Uggs. 
"They are comfortable," junior Albertson Joseph, said. "I started wearing them two months ago."
Joseph got the shoes from the online Uggs store.
 "They're shoes that I can wear that I don't have to do too much," Joseph said.    
"I like Uggs because they are comfortable when it's cold outside," junior Brian Lamour said. "I bought them last spring."
"I like to use them when it's cold outside," junior Marcos Pereira said. 
"They feel comfortable. I bought them last month off Amazon," said senior Ricardo Abraham. 
Based on how comfortable Uggs are and how highly they´re being talked about, Uggs boots for men have been one of the "must-have" shoes this year.
Air Force Ones
Air Force Ones have been out since 1982, and ever since then they have always been one of the most popular and well-known shoes. The clean white-looking sleek shoes and their versatility in any outfit have made them popular.
Air Force Ones were particularly popular in the 2000s as it was successful in hip-hop after Nelly dropped his single called "Air Force Ones" feat. Kyjuan, Ali, and Murphy Lee. These shoes were also initially quite popular among the streets.
"They're nice shoes. I don't know, but I think it's because big celebrities have them,"  sophomore Kaleab Seifu said. "Everybody has Air Forces in this high school. And it's like the fashion in 2021. It goes on with every piece of clothing. Like you can wear jeans, shorts, and sweatpants," Seifu said.
"For one, they are great looking shoes, because of their versatility," said School Resource Officer Dean Williamson. "You can pair them with a lot of things, that's why I think they became so popular so quickly."
"I would comfortably and confidently say I've had between 25 and 30 pairs in my life," said Williamson. "They're just classic, and they pair well with everything. You can wear them casually, and you can wear them formally. You know, they are comfortable."
Crocs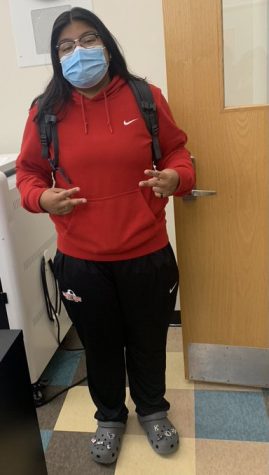 Crocs, made in 2002, had a significant comeback in the fashion industry. Although Crocs had been low in popularity from 2008 until recently, they recovered and started trending a year or two ago. Over the years, Crocs had an increase in their prices compared to 2002-2003. Fast Company stated that Crocs used to be just $30, but now they range from $45-55.
We see how Crocs have grown, from people calling them ugly to people now wanting to wear them every day.
Senior Karina Marroquin had lots to say about the famous Crocs considering she's usually always seen wearing them.
 "Crocs are very comfortable," Marroquin said,  "I honestly just wanted to buy them because of the Jibbitz. I like to decorate them, and for me, that's the best part of it."
"I don't remember exactly how old I was, but I was a little kid when I first wore a pair. I bought my own pair when they started to have a comeback. I got the white ones," said Marroquin. "So far, I have like five pairs."
"If I could wear them for every single day of my life, I would. There are just so many different varieties from fluffy ones, regular and slides. Plus, there are so many colors. They're also comfortable, and you have a sport mode," she said. "Crocs are truly a necessity."