My mom, the citizen
It's been a long journey. 
My mom came to the US in 2008. Which was 12 years ago. Most people would ask why it took 12 years being in the US for her to be a citizen, but it's a long story behind it. One contributing factor is that English isn't my mom's primary language. Her first language is Haitian Creole. My mom never really went to school to learn English, and she still hasn't till this day. Back then my mom had to learn words, and the definition of them. She has to be able to write certain phrases or sentences. And other things like that. My mom has failed some of these tests. 
And of course, it would discourage her, and made her feel like she wouldn't even be able to become a citizen. My mom once even said that she thought she would never become a citizen with her own mouth. Our family wasn't always the most fortunate. We couldn't worry about citizenship and stuff, because we were busy thinking about other things like how the bills were gonna get paid, and how to get food on the table. It's a family of 7 so many resources are needed. 
My mom worked at many McDonalds, and McDonalds obviously isn't going to be enough to provide for a family of 7. But through all this, my mom always kept her faith. One thing that one of my favorite music artists has said is, "To understand great peace, you have to have gone through great pain". I believe that the peace part is starting to kick in. 
Through all the uncertainties, my mom is finally gonna be a citizen. And she will be attending an oath ceremony soon. 
Leave a Comment
About the Contributor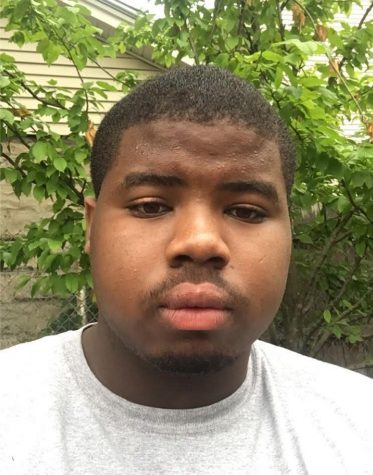 Ansley Jean, Reporter
Ansley Jean is a freshman at Everett High School. Ansley is of Haitian descent. Ansley moved to the US in 2008, and moved to Massachusetts in 2017 after...