Spotlight on our favorite (remote) teachers: Sarah Simmons, grade 11 ELA
This year is a bit different from past years but Mrs. Simmons is doing a great job at teaching her classes in the new norm.
She also is really upbeat even though she is stuck in her house talking to a bunch of black screens and the occasional face that will pop up for a second or two. She always has a smile on her face and is always happy to teach us and help us when there is a topic or question we don't get.
She also likes to walk us through stuff so if we have to go to a certain app like NoRedInk or Canvas and we have to get there through Clever she will walk us through it step-by-step, which is a good thing to do especially since not everyone knows how to do some of this stuff.   
She also helps students feel comfortable on Zoom by going to breakout rooms and talking to each other about whatever assignment they are working on at the moment.
A lot of people are thankful to Mrs. Simmons for helping them manage their virtual learning.
Leave a Comment
About the Contributor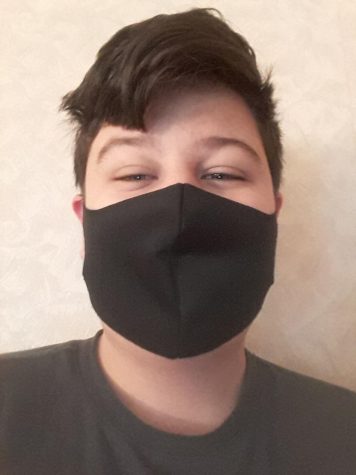 Zachary Parlee, Reporter
Zachary Parlee is the son of Nicole and Brian Parlee and has a sister named Ashleigh. Zack is a fan of many sports but by far his favorite sport is basketball....