EYBE hosts robust schedule to honor Black History Month
Feb. 1 marked the start of Black History month and at Everett High School the people behind the EYBE (Empowering Young Black Excellence) Club are heading in full force with tons of informative and helpful events planned for February. The people behind this club are co-advisers Sashae Walls and Nicola Jones, who have been working with vice principal Cory McCarthy. They are the driving force for the events planned.
"We knew that we wanted to continue to host events throughout Black History Month but we knew they would have to be done virtually," Jones said. "The club advisors started working with Mr.  McCarthy at the beginning of January to start planning these events."
To start it off, there was a showing of a very powerful short film titled "Black" by the Wondertwins.  "It is a riveting display or art, dance and film. These gentlemen have toured with Prince, worked with New Kids on the Block and many other celebrities," McCarthy stated in an email to students. "They are also social activists who are here for the students of EHS." After the showing there was a Q&A with the filmmakers themselves.
Other events this month include Speak Your Mind Friday, BHM Art Expo, Spoken Word Contest, Black Educators Night, Urban Financial Literacy Night, and BHM Keeping It Reel, where they watch movies for a few days
"The events of Black History Month will provide exposure to black history, facilitate open discussions about ongoing social injustice, develop leadership skills, promote self-esteem, increase cultural and social awareness, confidence, and respect among young students of color. Our goal of these events is to continue to educate the Everett community and continue to empower black excellence," Jones said. 
"We have been able to have guest speakers join us from outside of Everett such as Georgia," Jones said. "We have been able to open the event to others outside of Everett high school, which just encourages other communities to focus on empowering black excellence."
Because of everything being online they were able to get many colleges to join in the events and discuss with the participants. Walls reached out to the colleges to ask them to join the events. "As a club, we believe that it is important to discuss and share information about Historically Black Universities and Colleges (HBCUs)," Jones said.
Just like with everything this past year, there have been some setbacks to hosting the events virtually. "The members of the EYBE club are typically a very loud and energetic group in the best way, and when our club meets in room 2250, it's usually filled with conversations," Jones said. "But the new normal has been taking a toll on our members just like it has been affecting everyone else."
Still, the club has been making the best of the virtual platforms and creating new opportunities to celebrate and come together.
"So far everything has gone to plan," Jones said. "Let's not jinx it! It has taken a lot of time and effort from the club members as well as the advisors and Mr. McCarthy. Mrs. Sophya Williams-Louis, the Dean of the Health and Public Service Academy, has been an integral part of the success of these events as well and will be hosting a movie screening during February Vacation."
The EYBE Club's goals are to continue the conversation and further discuss the issues that are in current-day America and empower the black youth in the city of Everett. Overall they are a group of amazing and hardworking people who wish for a better world for the young BIPOC of America. They have many informative and interesting events planned for the whole month of February. 
"I think EHS has been doing well on talking about black history,"  junior Aisatou Gassama said. "They have been bringing a lot of opportunities for black youth. I, as a black student, think they are doing well on that."
Leave a Comment
About the Contributors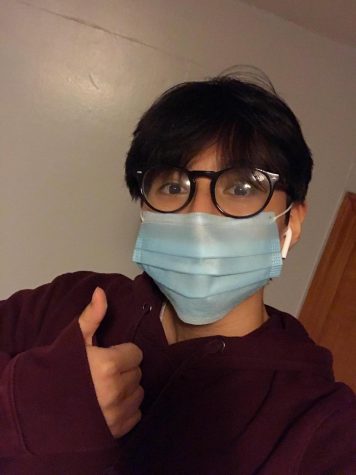 Abel Salazar, Reporter
Abel Salazar loves to sleep. On an average day with school, he usually sleeps for 12 hours. He doesn't do much besides doing homework and relaxing. He...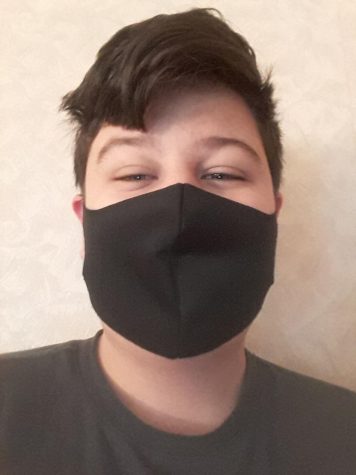 Zachary Parlee, Reporter
Zachary Parlee is the son of Nicole and Brian Parlee and has a sister named Ashleigh. Zack is a fan of many sports but by far his favorite sport is basketball....