Spotlight on student creators: Senior Alexandra Vasquez-Melara takes Salvadoran home cooking to next level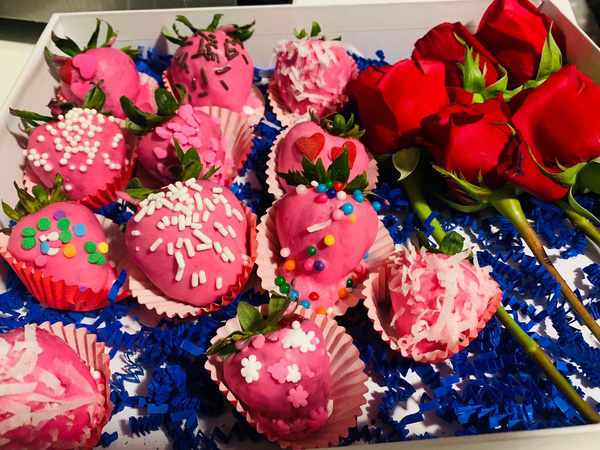 Senior Alexandra Vasquez-Melara knows how to turn lemons into lemonade. Or maybe more like Ensalada.
In quarantine, like many others, Vasquez-Melara lost her job when they were forced to close.  With a lot of free time on her hands,  she thought of a easy to get more money and to do something with her free time.
Vasquez-Melara started to sell food, specifically Salvadoran food. Pupusas, Salvadoran-style French Fries, cakes, chocolate-covered strawberries, enchiladas, elote loco, atol de elote, etc.
She calls her business Kitchen Vasquez Melara. To advertise, she uses social media, specifically Instagram.  She posts pictures of the food and the price on her page KitchenVasquez_Melara. With the help of her boyfriend, they made the deliveries themselves.
In the first week, they made over $600, so she decided to keep on going.  Motivated  to do something to help her family out and to make some profit for herself too, Vasquez-Melara's new business is limited only by her creativity and work ethic, both of which appear to be boundless.
Go check out the pictures of the food she makes on Instagram. And then try not to give her all your money as you drool over the delicious images.