This Memorial Day, I wanted to pay tribute to my great-grandfather, Sgt. Ramon De Santiago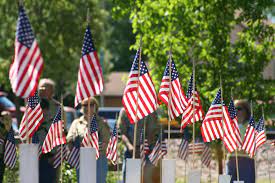 Ramon De Santiago was born in Barcelona. When he was 19, he moved to Rhode Island. He got his pilot's license and went into the Air Force for 15 years. When De Santiago turned 34, he joined the Army and served our country and fought for what is right. De Santiago loved being in the military.
De Santiago was in a lot of wars and not many people liked him due to his connections to Spain. But that never stopped him from being a soldier or from helping people. De Santiago was born to help. If he never did anything in the military, he probably would have been a policeman.   
De Santiago had a saying that used to tell his peers all the time: "I didn't come into this world a hero, but one day I will go out like one and my story will be passed on and kept alive."
So, this Memorial Day, remember those people who have honored and served our country whether it's a stranger or a family member they deserve it.
To all who have served, thank you for your service and honor.